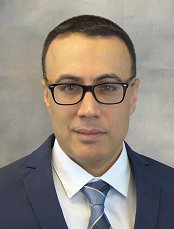 Background
Mr. Patel is the managing partner at Patel & Almeida and has over 14 years of experience assisting clients in the areas of intellectual property. Mr. Patel has prosecuted thousands of trademark applications in the United States and throughout the world' and has resolved and litigated matters against Fortune 500 companies.
He has successfully represented clients in ICANN domain name dispute proceedings before the World Intellectual Property Organization (WIPO). He also has experience practicing in U.S. Federal District Courts in trademark and copyright infringement matters.
Filed over 4,500 trademark applications
Litigated over 200 trademark trials
Responded to over 2,000 office actions and provisional refusals
Litigation Record
Over 200 trademark trails litigated in federal court, and before the Trademark Trial and Appeal Board in ex parte appeals, oppositions, and cancellations.
For a representative list of litigation matters' please see our results page.
Education
B.A., California State University Northridge
J.D., Pepperdine University School of Law
Admitted to Practice
State Bar of California
U. S. District Court for the Central District of California
Professional Involvement
Mr. Patel is an active member of the international trademark association.